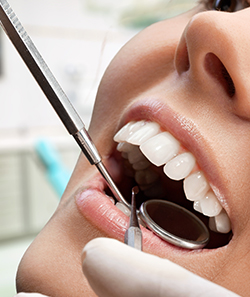 New Patient Gum Disease Consultation includes:
Periodontal Examination to determine the extent and severity of gum disease
Gum Recession examination
Digital Panoramic X-Ray
Oral Cancer Screening
Discussion of treatment options
Free 2nd Opinion
Answer any of your questions
Full price for the above: $432, now only $118
Initial Visit details:
Your first visit is vital in establishing a strong rapport with Dr. Leybovich. We will make sure to obtain important background information like your medical and dental histories. You will also fill out a registration form with all your information. A Panoramic x-ray or any other x-rays that are necessary will be taken followed by an oral examination. Upon completion of the examination, Dr. Leybovich will discuss his findings with you and discuss treatment options with you. After choosing your treatment plan, we will outline the sequence of treatments with you and discuss your financial obligation taking your dental insurance into account as well. Upon completion of the appointment, the treatment planned should be clearly understood and any questions about the findings or treatment planned should have been answered. The next step would be to schedule an appointment to start your treatment.
To make an appointment, call (410) 774-0160 or click here to request an appointment online.