As hard as it is to be without teeth, it's even harder when you have none at all on one of your jaws. Traditional dentures are sometimes used, but they lack the benefits of our same day implants in Baltimore MD. Here at Maryland Center for Periodontics and Dental Implants, we can replace your failing or problematic dentures, or simply put in an original set of dentures based on implants, all in the course of a single session in a single day. It's an exciting prospect.
Certainly, many people are already familiar with what have become known as traditional dental implants. They are used for restoring one or more teeth, giving you the look, feel, and functionality of a real tooth. But as technology has advanced in all aspects of dentistry, including with implants, it was only natural that the ability to create a new, modern form of dentures. And that's what our same day implants in Baltimore MD are all about. When you get standard implants, the entire process takes from a few months, all the way up to a year and a half, depending on your unique circumstances. The two key parts are the titanium post placed surgically in your jaw; and the tooth-colored crown cemented to the top of it. The extra time involved is for your jaw bone to grow around the post and fuse with it. In addition, some patients need bone grafting in order to augment the thickness of their jaw bone. But when you get our same day implants in Baltimore MD, several posts are placed and a full over-denture is created to fit over it and snap into place. It will be removable, like standard dentures, but will not slide around on you, nor need any messy adhesives to hold it steady.
Are you a good candidate for same day implants in Baltimore? To find out, schedule a consultation at our office.
By Maryland Center for Periodontics & Dental Implants
May 24, 2019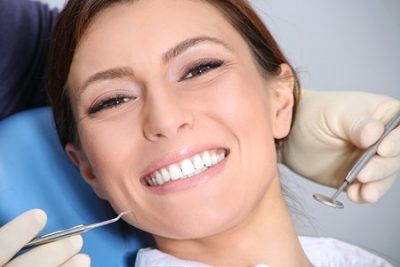 Blog Posts
Follow Us