If you are thinking about getting dental implants, you will want to visit our Maryland Center for Periodontics and Dental Implants. Our expert periodontist, Dr. Martin Leybovich, can provide you with precisely placed Baltimore implants to ensure the best chances for a successful dental implant procedure.
When you get Baltimore implants, you will want to come to our periodontal and dental implant practice, where you know that the dentist involved is an expert in the field of dental implantology. Our periodontist will make sure that all necessary work is done beforehand to make sure that the dental implants will be precisely placed in the right location in your jawbone. Patients come to us when they are getting one or many dental implants. We also offer Teeth-In-A-Day. This dental implant procedure allows the patient to get a full row of teeth on the same day that they get their dental implants. If you are interested in this innovative procedure, you will want to come to our office for a complete evaluation. Before you receive any dental implants at our practice, our periodontist will need to determine whether or not you are a good candidate for the procedure. It is important that your jawbone is thick enough and healthy enough to withstand the dental implant surgery. If you need to have the strength of your jawbone improved, our periodontist will most likely be able to provide you with the bone grafting procedure. This way you can be sure that when you do receive your dental implants at our office that your jawbone will be healthy enough to strongly fuse to the dental implant titanium root. We want all of our patients to have successful dental implant experiences, so we take great care with all of our patients to provide them with the exact care that they need. We also offer dental implants for use in conjunction with dentures or bridges.
For an appointment to meet with our periodontist regarding getting one or many Baltimore implants, simply contact us today.
By Maryland Center for Periodontics & Dental Implants
April 24, 2019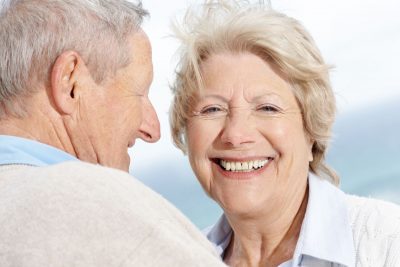 Blog Posts
Follow Us