When a patient has receding gums, a periodontist can use various procedures to treat the condition. The type of procedure used to treat gum disease varies and is based on the severity of the gum recession. In the early stages, a professional cleaning; which is a non-surgical called scaling and root planing is usually enough to treat gum recession. However, if the condition is more extensive, then other methods would be used. Gingival grafts, also known as gum grafts are used by periodontists in cases in which gum recession is severe. The procedure involves taking a thin piece of tissue from the roof of the mouth and using it to naturally reconstruct the lost gingiva (the gums). If you have symptoms of gum disease, you should see our Roland Park periodontist to be evaluated and to discuss appropriate treatment options based on your particular case.

If you're seeking a great periodontal practice in the area, you've found it. Our practice, Maryland Center for Periodontics and Dental Implants offers a wide variety of services to meet your needs. When you choose our practice, you're choosing the best. We have an outstanding Roland Park periodontist on staff. Dr. Leybovich is a well educated and experienced periodontist. He is able to provide our patients with all of the various periodontal non-surgical and surgical modalities. Aside from gingival grafts, he is able to provide our patients with the following high quality services: an initial periodontal exam, scaling and root planing, dental implants, sinus augmentations, Pocket Elimination Osseous Surgery, crown lengthening, soft tissue grafts and bone grafting. Dr. Leybovich has extensive experience in treating peri-implantitis (the implant form of periodontitis). Also, Dr. Leybovich, in conjunction with an orthodontist, is certified in Periodontally Accelerated Osteogenic Orthodontics, in which orthodontic treatment can be completed two to three time faster.

We highly recommend scheduling an appointment for a consultation with Dr. Leybovich to discuss the various quality services that our Roland Park periodontist can help you with. Dr. Leybovich will take the time to answer your questions. Call us to set up your appointment today.

By Maryland Center for Periodontics & Dental Implants
March 19, 2019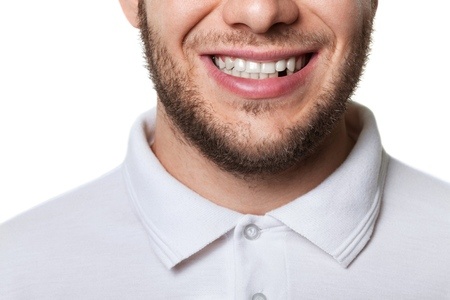 Blog Posts
Follow Us