Baltimore affordable implants
At our dental practice, Maryland Center for Periodontics and Dental Implants, we offer
Baltimore affordable implants
. If you want to get dental implants, but are concerned about the price, contact our office for an appointment to see our expert implant dentist, Dr. Leybovich.
If you have one or many missing teeth that need to be replaced, we know that you will be happy with our dental implant solutions. Dental implants look, feel, and function just like permanent teeth. We also offer Teeth In A Day, which are permanent teeth secured with dental implants. Our dentist can assess your individual situation, as well as your personal needs, and let you know which type of implant treatment will work best for you. If you want to get Baltimore affordable implants, you can do no better than to come to our dental implant practice where we offer many dental solutions. However, you can be sure that whatever type of dental implants you receive, they will be of the highest quality. Traditional dental implants, where a single tooth is replaced with a single implant, are available at our office, as well. With traditional implants, our dentist will surgically insert a single titanium dental implant root for each tooth that is going to be replaced. There is a waiting period of several months during which time your jawbone will completely heal and the new titanium dental implant root will firmly fuse to the jawbone. Once the healing period is over, a porcelain crown will be permanently attached to the top of each dental implant, and the dental implant will be complete. If you need to have a full row of teeth replaced, Teeth In A Day is an exciting solution. This solution is excellent for patients who no longer want to use dentures, or who need to have their failing teeth replaced by a new row of teeth. This procedure requires less than a day's worth of work for you to receive a customized set of new teeth.
For an appointment to meet with our dentist regarding getting
Baltimore affordable implants
, contact us today.
By Maryland Center for Periodontics & Dental Implants
August 16, 2017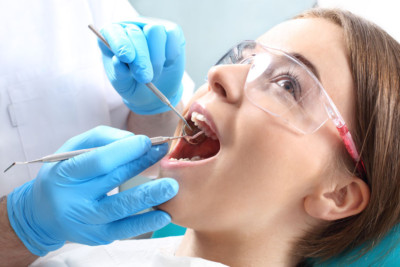 Blog Posts
Follow Us