Dr. Leybovich grew up in Brooklyn, NY and attended Touro College where he graduated Summa Cum Laude with a Bachelors in Science in Biology. He completed his dental training at the University of Maryland Dental School. Dr. Leybovich was involved in reinstituting the Periodontology Clerkship at the dental school and was selected to the Gorgas Odontological Honor Society. He completed his Periodontal and Implant residency training at Case Western Reserve University in Cleveland, OH.
During Dr. Leybovich's residency, he was selected as a student ambassador to the American Academy of Periodontology Foundation. In his final year of training he was selected as Chief Resident, where he placed specific focus on providing periodontal treatment as part of one's comprehensive treatment plan. Dr. Leybovich emphasized treating the individual as a whole and not simply fixing isolated periodontal problems. In addition to a noteworthy residency, Dr. Leybovich's research has been published in The International Journal of Periodontics & Restorative Dentistry.
Dr. Leybovich is able to provide all the various periodontal surgical treatment modalities including: periodontal resective pocket elimination surgery, crown lengthening, regenerative surgery (with and without the use of biologics), and periodontal plastic surgery. He is trained in all aspects of implant therapy including atraumatic extractions, implant placement, ridge augmentation, and sinus grafting (external and internal).Due to the increased popularity of dental implants throughout the dental profession , Dr. Leybovich has also received extensive experience in treating peri-implantitis (the implant form of periodontitis) . In conjunction with an orthodontist, he is certified in providing Periodontally Accelerated Osteogenic Orthodontics™, whereby orthodontic treatment can be completed two to three times faster than usual. Dr. Leybovich is a member of the American Academy of Periodontology, the Academy of Osseointegration, the American Dental Association, Maryland State Dental Association, and the Alpha Omega Dental Fraternity.
Dr. Leybovich has been married to his lovely wife Lisa since 2005 and they have seven wonderful children. He enjoys spending time with his family and is a very big sports fan. His wife is an echocardiographer who has previously held positions at St. Agnes Hospital in Catonsville, MD and Johns Hopkins University in Baltimore, MD. Their family currently resides in Pikesville, MD where they are active members of the community. Recently, Dr. Leybovich has started biking for the charitable organization Bike4Chai, and has raised thousands of dollars towards helping children battling cancer.
Our Staff
Laura Colvin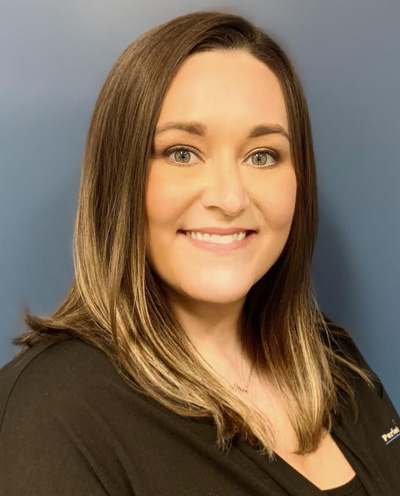 Laura is our Dental Assistant and has worked with Dr. Leybovich for 3 years.
Sara Ebriani
Sara is a Registered Dental Hygienist (RDH) and joined as a part of the team in October of 2020. She is certified in PR and Basic Life Support, in Soft Tissue Curettage, and in Local Anesthesia and Nitrous Oxide Administration. In addition to Sara's Experience and education in the dental field, she also works with children and charities!
Sarah Respass
Sarah is our Marketing and Relationship Manager and joined as a part of the team in November of 2020. She has an A.A in Business Marketing, a certificate in Wedding/Event planning and a certificate in Graphic Design. Sarah is currently finishing a certification in Accounting as well as her B.A in Business Marketing with dual minors in Sociology and Psychology. Throughout her work history Sarah has gained experience in Hospitality, Sales, Fashion Merchandising, Marketing and HealthCare branding. When she is not at work Sarah spends her time with her three dogs, two cats and one husband. She also loves learning languages and has currently studied French, ASL, Russian and is starting Spanish. "The world is constantly changing, and so are the people in it, but one thing remains the same: people want to be understood and listened to. That's the heartbeat of what goes into my marketing."- Sarah Respass
Vanessa Treash
Vanessa is our Front Office Coordinator and joined as a part of our team in September of 2020. Her work experience has led her to fields where she has always helped people one way or another. From her time as a Cake decorator, putting smiles on people's faces with her work, to an assistant office manager of a long-term care building, making sure patients have the best quality of care. She believes the different career paths she has taken and the experiences in all of them, have shaped her to the hard-working person I am today. An accomplishment that Vanessa is particularly proud of is being a mom there's no better feeling than seeing my son after a long day. "I'd mostly likely be remembered for drinking coffee and my way of finding great deals"- Vanessa Treash
Ayala Pheterson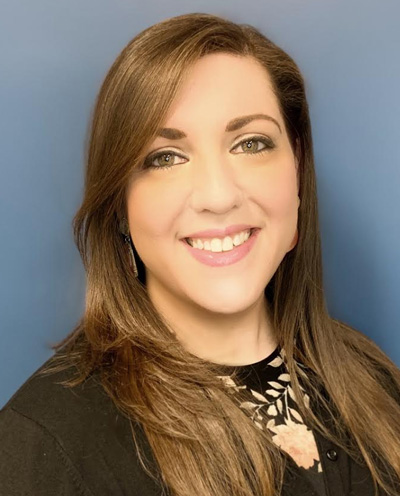 Ayala is our Office Manager and has worked with Dr. Leybovich for over 5 years. She taught both Judaic and Secular Studies to Junior High and High School students in Baltimore, MD and Los Angeles, CA before coming to our office. Ayala has also taught voice and drama to children and adults in a performing arts program (in Baltimore & Silver Spring, MD and in 5 cities in the tri-state area). She is classically trained in Opera, can sing in 6 languages and has been featured on CDs and played the lead in 2 musicals. In addition to her avid love of music and Jane Austen, Ayala loves animals and swam with the dolphins in Mexico!